THE WORLD'S MOST ADVANCED
FULLY IMMERSIVE True3D VIRTUAL TOURS
FOR
​
Hotels & resorts worldwide are turning to differentiating, high tech features like immersive 3D online property tours in their marketing & booking platforms, to add value and convenience to their clients' booking experience.
The results are impressive:
300% more website engagement

403% more inquiries

95% higher client call back/inquiry response rate

60% higher client email response rate

49% more qualified leads

74% more bookings
Explore example of Pearl Beach Resort Le Taha'a: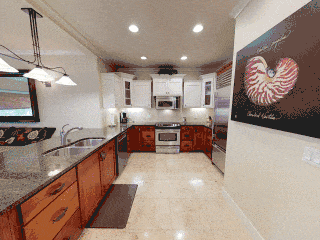 We provide you with cutting edge technology and content needed to stand out in today's demanding online marketplace!
Showcase Hilton Moorea Lagoon Resort & Spa in impressive, immersive 3D with interactive content, built-in instant social media sharing, all geared to drive online engagement and bookings.
Special Pro Package pricing:
​
Only $0.13/sq ft*
(*$265.00 flat fee for models under 2000 sq ft. Includes True3D Virtual Showcase, Interactive Content Tags, Highlight Reel, Teaser Videos, GIF, 360 Degree Pics, HDR Still Pics, Interactive Labeled Floor Plan View. Google Maps, Google Earth, and Google Street View Integration: One-time fee of $25/model. Nominal inter-Island travel fee applies.)
View, download, or print our Hotels & Resorts PDF Flyer:
Due to COVID-19 we are experiencing an unprecedented demand for virtual tours. Thank you for your understanding as we are working hard to accommodate each request in a timely manner. In an effort to alleviate the financial and economic constraints of our clients caused by COVID-19, we are prepared to offer an interest-free 7-9 months payment deferral.
Schedule a
Live Demo Zoom Call with Christoph Malzl
1-801-227-9909