THE WORLD'S MOST ADVANCED
FULLY IMMERSIVE True3D VIRTUAL TOURS
FOR
​
Restaurants & Pubs worldwide have turned to differentiating, high tech features like immersive & interactive 3D virtual tours on their website and social media platforms to better engage with their audience add value and convenience.
The results are impressive:
300% more website engagement

403% more inquiries

95% higher call back rate

60% higher lead email response rate

49% more qualified leads

74% more visits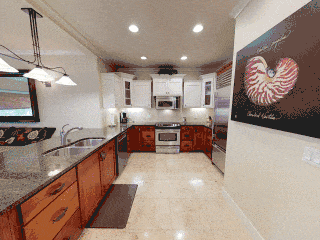 We can help you to stand out by providing you with the cutting edge technology needed to stand out in today's demanding online environment!
​
Showcase Strap Tank Brewery in impressive and immersive True3D with interactive content, built-in instant social media sharing, all geared to drive online engagement, impressive storytelling, reservations, visits, and results.
Special Pro Package pricing:
​
Only $0.12/sq ft* (Reg. $0.15/sq ft)
​
*$240.00 flat fee for spaces under 2000 sq ft. Includes True3D Virtual Showcase, Interactive Multi-Media Content Tags, Highlight Reel, Teaser Videos, GIF's, 360 Degree Pics, HDR Still Pics, Interactive Labeled Floor Plan View

Google Maps, Google Earth, and Google Street View Integration: One-time fee of $25

Upload & Processing Fee: $50
Due to COVID-19 we are experiencing an unprecedented demand for our virtual tours. Thank you for your understanding as we are working hard to accommodate each request in a timely manner. In an effort to alleviate the financial and economic constraints of our clients caused by COVID-19, we are prepared to offer an interest-free payment deferral for up to 120 days with a 20% down payment.